This week was holiday madness—from Mother's Day prep to Cinco de Mayo fiestas. Here are a few posts from around our communities that caught our attention, with tips for partying and living well!
Cinco de Mayo Strawberry Margaritas by Michelle Hooton on Epicurious Community Table
Celebrate Cinco de Mayo with my delicious Fresh Strawberry Margarita rimmed in fresh mint. You may never drink the frozen version again! (Read on)
5 Ways to get healthier with your smartphone by Lisa Serwin on SheKnows
From diets to safe driving, there seems to be a tablet or smart phone app for just about everything you can imagine these days. But here's a question: Even in our age of insta-services, are you still waiting weeks to see your doctor?
You don't have to. In fact, it's possible to get care for yourself and your family right away, without having to set foot in a doctor's office or take off work to get there. (Read on)
Small Awesome Home Design by Urbasm on Details Network
In today's modern world of luxury homes, high dollar amounts and ample space are often equated to beauty, class, and style. However, Andrew and Gabriells Morrison, have proven that size and expense have little to do with that when you create enough interest with the space you have available. (Read on)
Birch Paper Vases by Heather Jennings of Poppyhaus on The Grommet's Ripple
Since Mother's Day is fast approaching, I thought I'd switch things up and share a little DIY today. Mother's Day is more than brunch and flowers; it's a time to show your appreciation for all of the little things she's done for you. I made a set of vases for my mama from these beautiful birch print paper straws I found at Paper Source. My mom has always been an enthusiastic supporter of my work, even when it was just macaroni necklaces and finger paint. (Read on)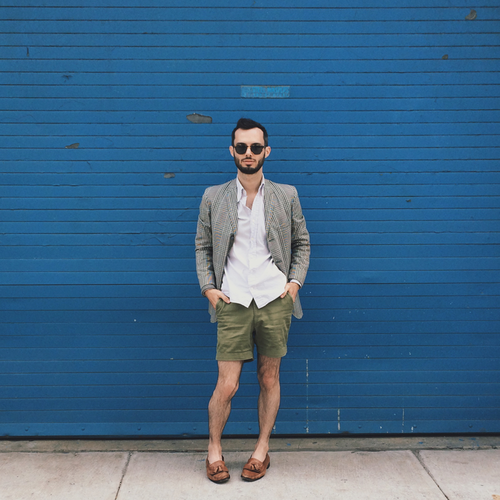 Would You Wear a Sportcoat with Shorts? by *fruitpunch on Fashion Indie
Because I did, which means it's kind of hot right now. I'm actually asking because when I first wore this ensemble last fall someone pointed it out as a sort of faux pas. IDK, I guess there's some sort of stigma associated with the combo? It seems to work best when there's some effort put towards coordinating your separates. For instance, the check in my circa-1960's sportcoat picks up the "fatigued army green" of my vintage Boy Scouts shorts, but isn't too matchy-matchy. (Matching is for guys named "Chad" and "Tagg Romney.") (Read on)
Keep checking back to News.Tid.al for more user posts, Tidal updates and native advertising news. Have a question? Email us at support@tid.al.