Tidal Labs, a veteran in creator community marketing, announced that it was highlighted as a competitive player by Forrester Research in its New Tech: Influencer Marketing Solutions, Q2 2020 landscape overview report. (Click to download the full report! It's on us).
For over a decade, Tidal Labs has worked with brands to build and manage customized communities that captivate advocates, grow influence, and amplify returns on investment. In the report, Analysts from Forrester Research selected 47 vendors out of hundreds in the market based on four criteria, including annual revenue, number of enterprise clients, number of influencer activations in 2019, and number of new influencers added in 2019. Tidal Labs was evaluated as a strong managed platform provider in the growth stage.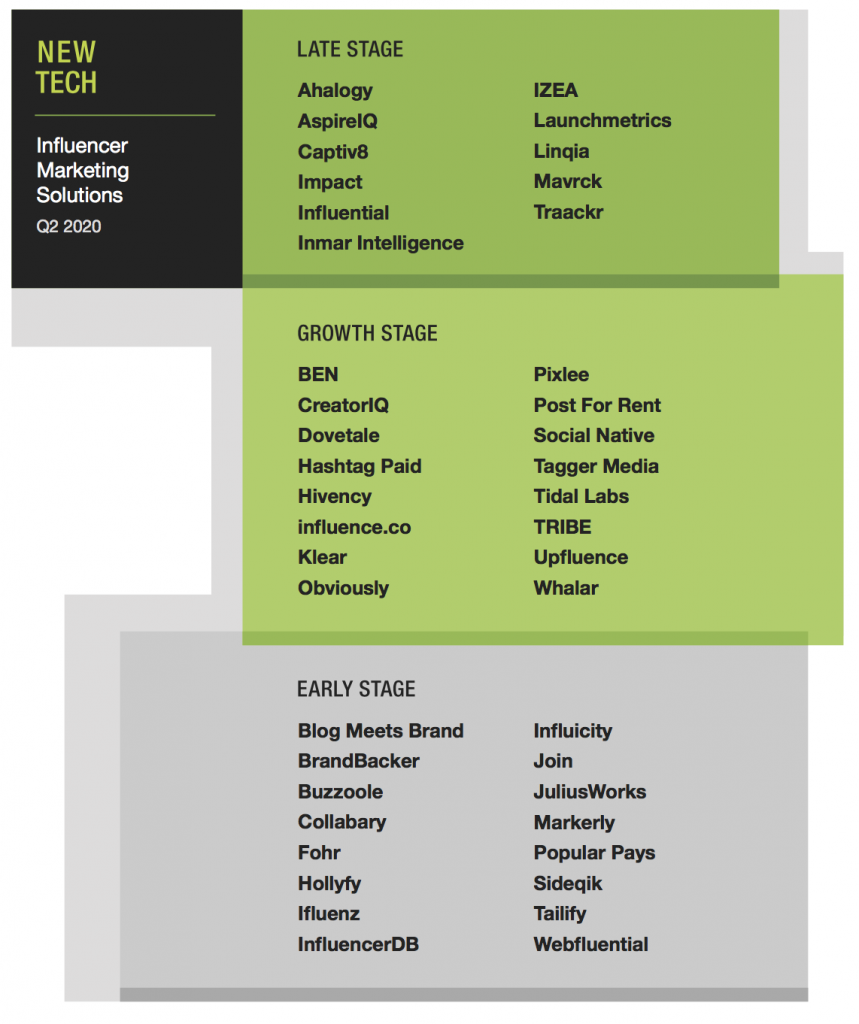 Forrester's analysts concluded that as a managed platform vendor, Tidal Labs demonstrated high-level in-house data science capabilities and extensive flexibility in compensating influencers– whether it be through cash, loyalty points, contesting/gamification, free product, etc. Compared to three other segments based on solution functionality and capability, managed platforms "have the highest volume of influencer activations per year and onboard the highest volume of new influencers."
Tidal Labs has its supportive clients to thank for this recognition. "It's a pretty big deal to be highlighted by Forrester for a company of our size," says Matt Myers, the Co-founder, and CEO of Tidal Labs, "many smaller companies go under the radar industry-leading research firms. Our drive to effortlessly connect clients with enthusiastic creators has allowed us to continue to grow, profitably, and stand out from the competition – namely paid influencer marketplaces that are now considered passé by marketers and consumers alike."
Long before "influencer marketing" even existed, Tidal Labs had established territory in shared content marketing called the creator community. From pairing up with the "cool kids" in entertainment, fashion, and food and beverage to finding a niche in legacy enterprises, Tidal Labs emerges to ease the intensity of managing influencers campaigns and accelerate influence success.
Download your copy of the report here to learn more about choosing your most suitable IMS or schedule a free consultation with us at mattmyers@tid.al.