I had the honor of speaking to a spirited class of marketing students at the University of Georgia last week. Thanks to professor Annie Hou for inviting me. I was indulged to talk about the history of Tidal Labs, and influencer marketing in general. Since we started way back in 2009 these two topics overlap fairly neatly.
When Tidal Labs first started (long before Jay-Z stole our name and started his Tidal) the term "influencer" didn't exist. For that matter Instagram didn't either. But we saw the trend that was emerging- bloggers and personalities on Youtube, Twitter and Facebook were beginning to get followings, attention, some recognition and compensation for their creativity. We joined Dreamit Ventures and moved to West Philly with not much more than a vague notion that we were onto something big. We spent a summer with our friends who would start the market-changing startups Parsely & Seatgeek and got to work figuring out how tech could help accelerate support for creative individuals.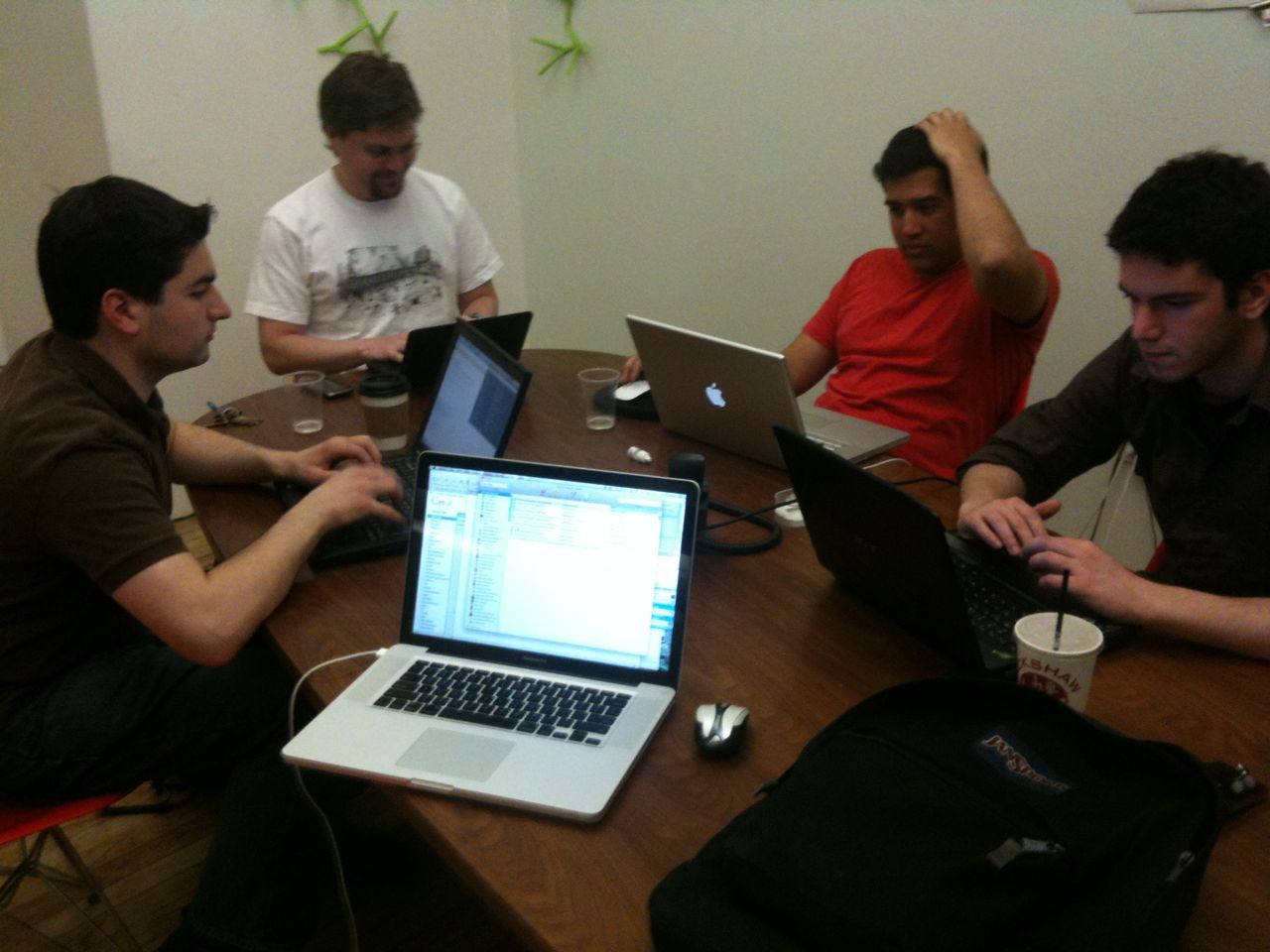 We built some rudimentary social graph analysis tools, even a Facebook game (20 Questions Guess Which Friend!) but at this point we were technology in search of a problem to solve. Our first foray into actually solving problems was working with Neutrogena powering a sampling outreach campaign with 1,000 (!!!) mommybloggers. These were early days for such initiatives and the learning curve was steep here. We quickly learned that Neutrogena, owned by Johnson & Johnson, had to adhere to strict pharma regulations- we built tech that would analyze content for adverse reactions and then fax the legal department of J&J. But it's what came next that really spoke to our hearts.
In 2010, working with Bernie Davis & EJ Samson at Condé Nast we identified a trend– bloggers were starting to get tickets to fashion week and were considered bigger celebs than traditional fashion models. To capitalize on this we launched the Teen Vogue Fashion Click blogger network– you can still read all about it in this 2010 Techcrunch article. This was quickly followed by additional blogger networks for Details, Lucky Magazine, Epicurious, Vanity Fair, Architectural Digest and other titles. Thousands of passionate creators would apply to align with these beloved brands. Those selected would be featured on websites, social media, invited to private events, and occasionally even paid. But it wasn't for the money that people joined, it was for the love of sharing further what they were creating– hence our tagline– "passionate voices made louder."
By 2014 brands began to get the same itch and wanted to assemble their own armies of blog and social media stars. In the coming years we'd work with dozens of the biggest brand names in the world. At first it was fashion & beauty brands; UNIQLO, Banana Republic, Gap, Old Navy, Reebok, Clarins, Birchbox, Old Spice, Kipling & Keds to name just a few. And these brands had new demands for our engineering team– to ensure campaigns were executed efficiently and effectively.
It wasn't until 2018 that the term "influencer" really started to takeoff. By then every type of company was looking at how to embrace influencers, creators and advocates for their business. We began working with companies as varied as Norwegian cruises, Pepsi, NFL, Kohler, Carvel, Stop & Shop, Farm Rich– far beyond fashionistas.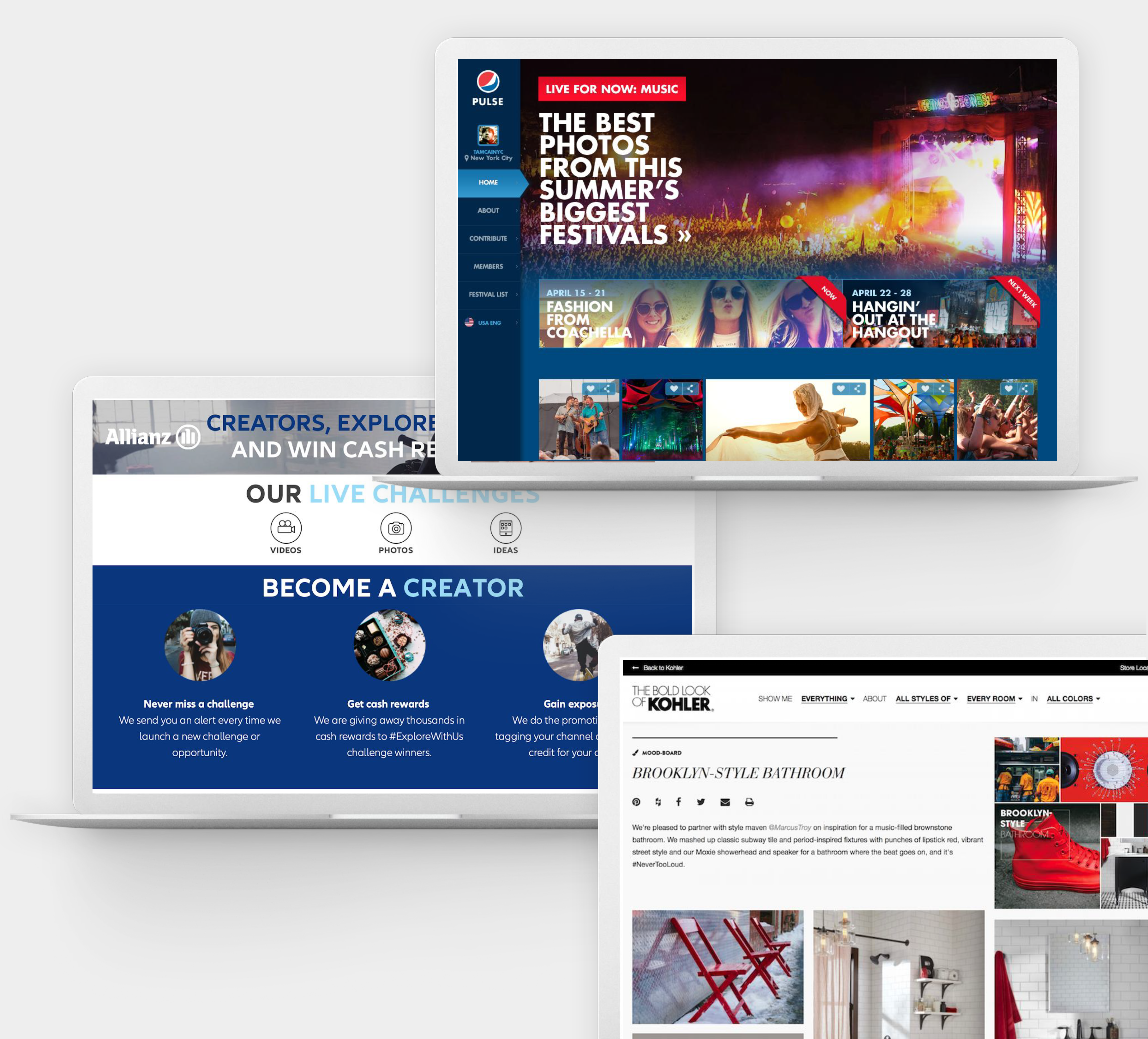 But as the influencer marketing trend went from a small wave to a tsunami (Tidal pun intended) a consumer trend also began emerging– something that had made visceral sense to us from the very beginning. Social media were getting burned out from influencers who were now posting to promote a new product seemingly every day. 90% of influencer marketing money went to the same top influencers, and many of them would push almost anything.
Today the "creator economy" is far bigger than ever and it's just getting started– individuals are being embraced beyond their role as just another marketing channel. We're working with companies that align to our vision of using the combined power of technology & brand to lift up individuals– and to give them new opportunities to grow– as a creator, a customer, a partner or employee. Stay tuned to see what's next.